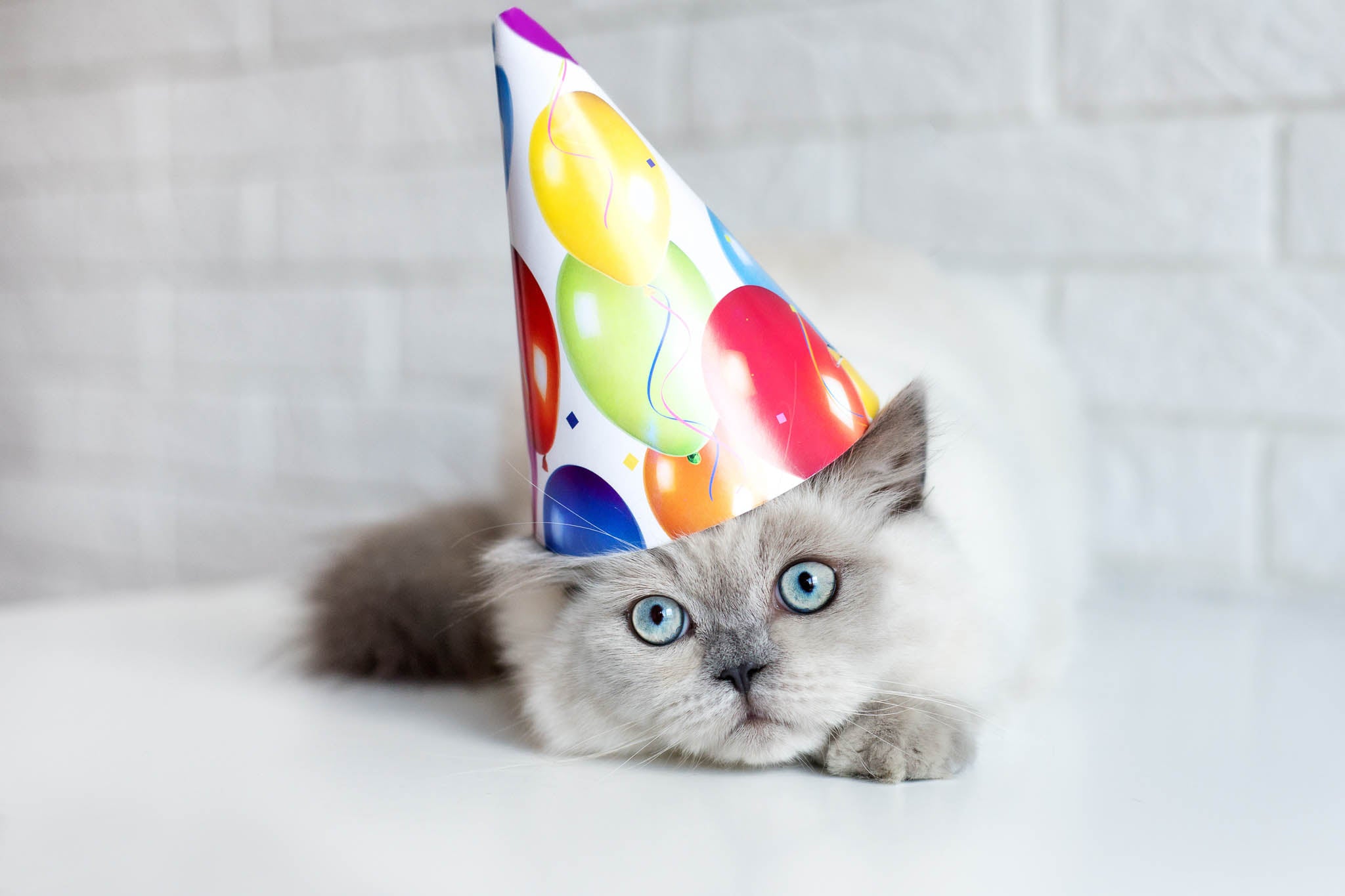 Your cat's birthday or anniversary adoption date is coming up. The big question is, how should you celebrate? Whether you want to go all out and throw a cat party, or take a simpler approach and do something nice your cat will appreciate, we've got some ideas that are sure to please your furbaby. 
1. Tuna Birthday Cake
This one is an absolute must. Cats love to eat. And when you include something special on the menu that includes fish and treats, your cat will surely indulge. Just be careful to keep the portions reasonable so your cat doesn't get sick. But remember, this is a treat! 
Buy a can of tuna (or salmon), scoop in onto a plate and sprinkle your cats favourite treats on top. And voila, you have a cake fit for a cat! 
2. Fun New Toys 
Cat's can easily tire of their toys. Birthdays are one of the best times to spoil your cat with a new toy. Whether homemade or store bought, sometimes all your cat needs is something new to stimulate their mind and excite their playfulness.
Toy Ideas:
Cat Teaser (its an all time favorite)
Catnip Toy
Springs (My cat goes crazy for these) 
3. Extra Pets and Pampering
All cats like to snuggle, whether with their human and/or in the comfort of a soft bed. Add a little extra one-on-one time to your cats day paired with an uber comfortable cat nest or cat cave bed.  Maybe a massage and a cozy nap is just the relax your cat needs.  
Noots getting pets from r/CatsEnjoyingPets
4. Decorate
Looking for something a little more elaborate? Say no more. Buy some birthday party decorations and get decorating. Ribbon and balloons look awesome but most importantly, your cat will have fun playing with them. Just keep an eye out to make sure your cat is staying safe! Deflated balloons and loose string can be a choking hazard. 
5. Cat Perch
A wall-mounted perch provides your cat a dedicated spot of their own to watch over their kingdom (aka your house). It's the ultimate gift for cats who enjoy being up high and like to climb, jump and play.
And there you have it, my top 5 ideas for an epic cat birthday. Happy celebrating! 
Comments (0)